Happy New Year!
Since we're now into 2016, it's time to do the annual look back at who joined the doll and figure posse this past year.
I started out 2015 by bringing home way too many minimates:
And it was all downhill from there! ;)
They were followed up by American Girl Kaya.
In February I received a free swag bag at a Washington Wizards game that included this action figure:
And around the same time Union Jack came home from the Comic Shop:
And then his larger self arrived a month later:
In April a Bratzilla found her way into the group:
And in May I vacationed in Thailand and brought home this dancer:
In June I moved to Texas and also went on another mini-mates and mini-American Girl kick:
And then some Funko Minis from the Game of Thrones line arrived:
And that was followed by even more mini figures, like these Dragon Age figures from Titan:
Then I was hit by a blast of DS9 nostalgia and picked up figures of Sisko and Bashir:
They were followed up by a grail doll, Sasha Caleb:
And he was followed by a spur-of-the-moment sale purchase of American Girl #44:
And finally we reach the end of the year and the last doll to arrive, Monster High Finnegan Wake: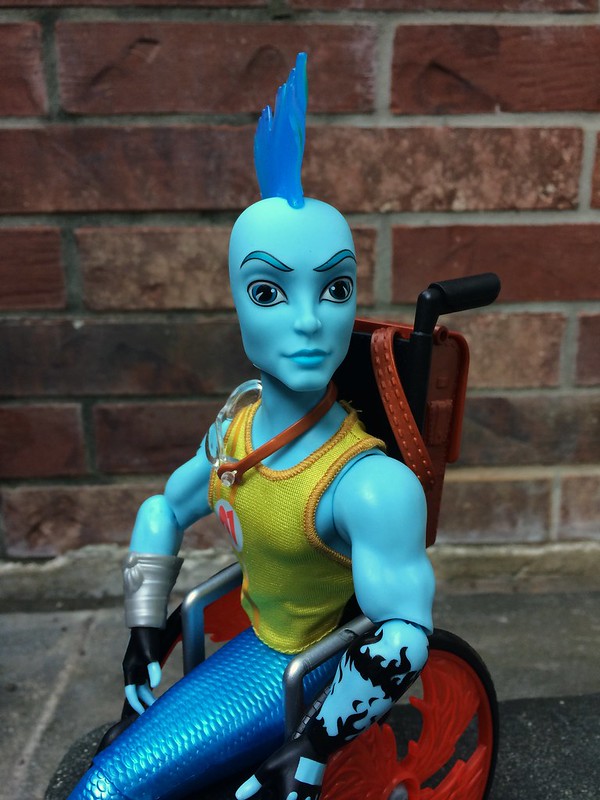 Finn wasn't the last doll or figure I bought though, as I'm still waiting on my two big ticket purchases of the year, ThreeZero's Dragon Age Alistair (whose release has been pushed back to this year), and Volks SD16 Amethyst, who should be here this week as she's being re-delivered as I write this (if I hadn't been out of town last week, she'd have made it on the list).
In any case, I hope you enjoyed your 2015, and wish everyone the best for 2016! Cheers!